"Katera I Yachty" Journal. A successful start of "Saint Petersburg International Boat Show"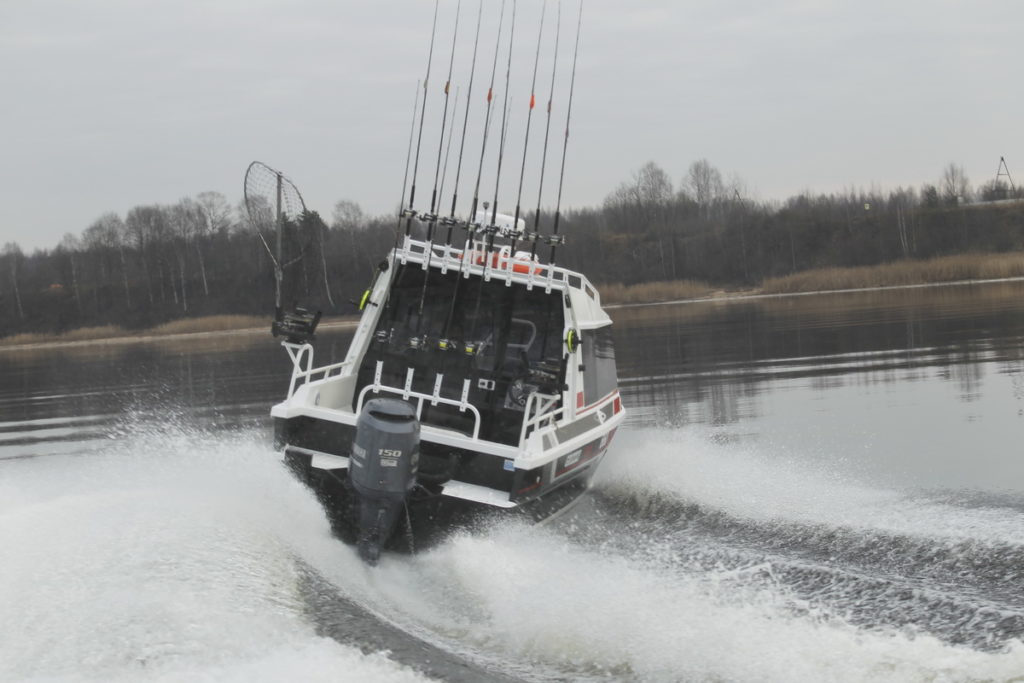 September, 5–6th 2014 г. Saint Petersburg International Boat Show (SPIBS), which became the first autumn yachting show of the North capital, took place in Marine yacht-club. The organizer of the project was leading Russian edition about yachts and marine voyages Motor Boat & Yachting (MBY) journal.
For two days more than thousand people visited the exhibition of fifty luxurious crafts, presented by main participants of yachting North-West region market. The models of famous European brands length from 6 to 23 meters lined up near the berths of yacht-club. Popular Britain motor yachts Princess, Italian beauty Azimut Magellano 43 and exclusive high-speed Pershing 64 and Riva Rivarama really were distinguished by them. Leaders of Finnish industry showed high-demand models of marine "off-roads" Targa, Nord Star and Sargo, which fleet was also added by Parker, Aquador, XO and Brig boats. Successful Russian shipyards Velvette Marine, «Kompan Marine», «TechSudProm» and Grizzly also showed their developments, by the way the last named took to a new model of boat— Grizzly 820 Firestorm. Besides official distributor of BRP technique—Rosan company— presented first time in Russia a range of newest outboard motors Evinrude G2 and showed the most actual samples of techinique for active sport, including jet ski Sea-‐Doo Spark and quad bike Outlander 6×6.
The guests of the exhibition could both come on board of the favorite boat and put to sea for test-drive, that was very important for those who planned to order a yacht for coming season. Kotka Yacht Store company offered the service and storage of crafts in Finland for those who already had his yacht.
The general partner of SPIBS became a leader in the sphere of elite building and development in Saint Petersburg – "LSR. Nedvizhimost – Severo-Zapad". For 20 years LSR had being offered new addresses for amateurs of status housing and in the exhibition it presented its new project – living complex "Smolniy park". The offer of boutique-hotel "Trezini"catched fancy for those who was not interested in purchase of housing, but seeked for place of rest for week end. "Sank Peterburg" bank got acquainted the visitor of the boat-show with the service Private Вanking — a safe helper in the sphere of personal finances and Life style management. "Avtobiografiya" company, an official dealer of Jaguar and Land Rover , made a real surprise for the guests: exclusive car Jaguar XJ showed off on the restaurant embankment . Insurance company "Rosgosstrakh", which provided a safe insurance protection of property on water and on land, became a traditional partner of organization of such events. The winners of the prize drawing won luxury sets of elite textile by TOGAS and gifts from other partners.
During SPIBS the professionals of yachting industry gathered together at the round table to discuss the problems and perspectives of Russian branch exhibitions and they marked in conclusion the use of such meetings. During gala dinner the partners and the participants of the event with delight looked at cooking show by restaurant Le Cristal and the producer of premium home appliance BORK, and the special atmosphere of the evening was made by fashion show of Michal Negrin collection and by bright musical band of Sergey Tarusin.
On participants' and guests' opinion SPIBS exhibition demonstrated really lucky start for future transformation to bright yachting event of Saint Petersburg!