New model of Grizzly 490 DC!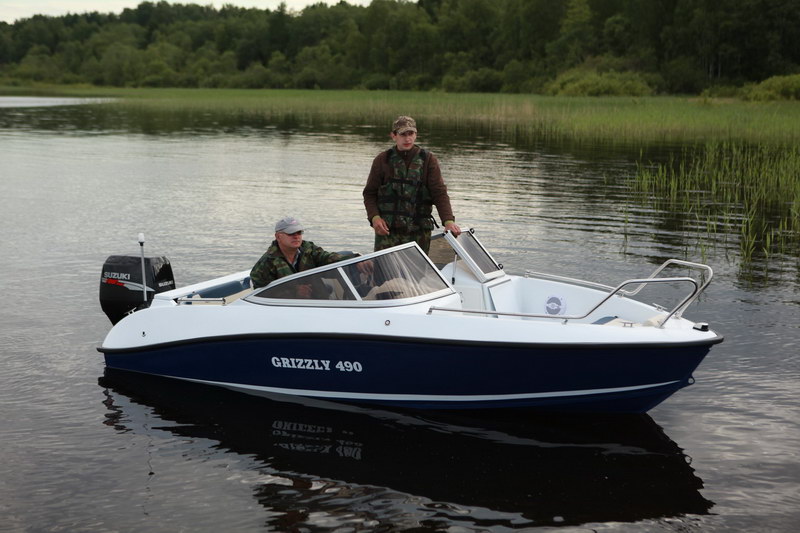 For those who decided to buy cheap boat with perspective for a future today is a great day, as an open sale of Grizzly 490 DC starts today. We didn't shift our tradition and presented to you an aluminum boat with unique thickness of 4 mm. Our company embodied in this model all developments for shifting to producing of 580 platform. Grizzly 490 DC is a boat with maximal proportion of price and quality. Nothing equal has got any other producer. If you decided to buy boat for cheap and for long – you came to a right place!
To buy a boat in Saint Petersburg you can direct in our office coming to the addresses and calling the telephones given below this page and page "Contacts". Sale of boats in other cities will be accompanied by transportation of the boat on demand. Tuning of standard completing boats you can make also in our company. Sale of boat motors and trailers for boat transportation with or without boat are also included.