On February 15th, 2010 new aluminum boat 490 DC will come out!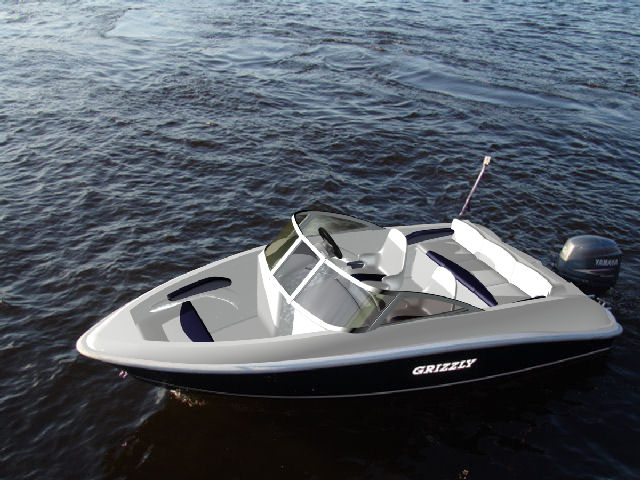 The main advantage of this model is a material used for producing of the hull. Lower part up to guard rail is made of marine aluminum alloy Al-Mg 5 m. Outside and inside parts of the hull are made of plastic.
A bright characteristic of Grizzly 490 DC is foreign glazing with closing of central passage. The hull of boat is made of high-quality aluminum and plastic, which makes model solid and durable. Not the least of the factors is that boat is simple in service and doesn't need any special care. Big volume of lockers – 700 liters – allows to take all necessary things and equipment. Railings of the boat are made of high-solid, polish stainless steel, that emphasizes its exclusiveness and gives extra comfort to the model. Special place for tent storing behind back-seat at the board is another smart design solution, as the tent doesn't get wet, spoiled and doesn't interfere. Boat set is made of length and cross steps with great margin of safety.
Grizzly 490 DC impresses by its universality. It is quite spacious for comfortable rest, maneuver and fully equipped for professional fishing and ideal for water kinds of sport. Grizzly 490 DC is irreplaceable for amateurs of water rest.