The President of Russia Vladimir Putin has leaded his week-end with the Prime Minister Dmitry Medvedev on the Grizzly boat.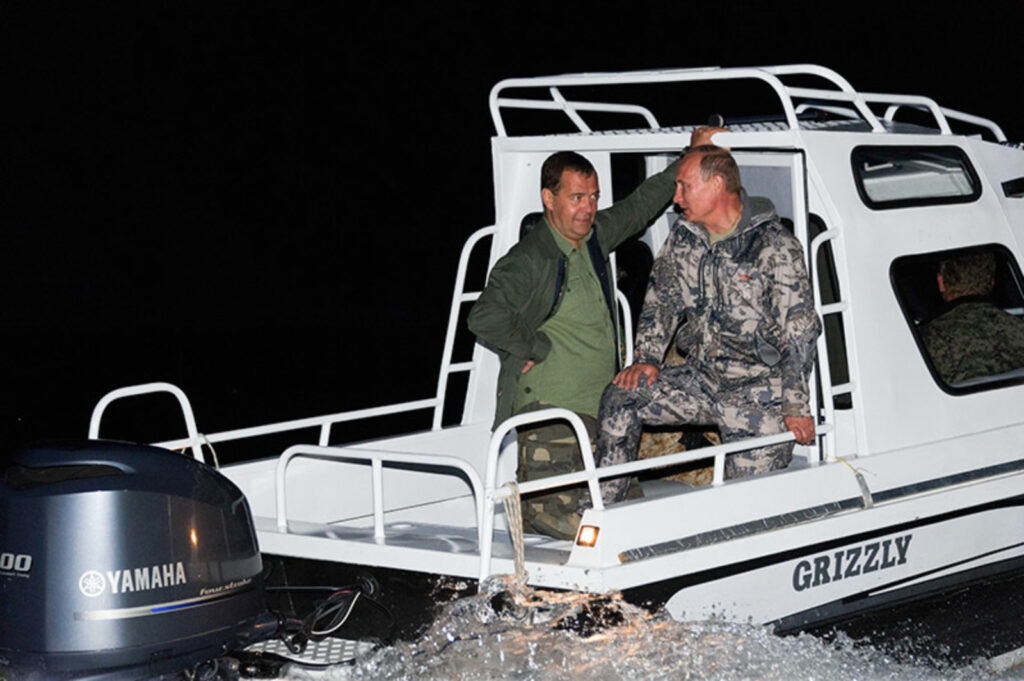 Today the press secretary of the head of the Russian Federation Dmitry Peskov told to journalists about the week end of the Russian administration. Due to his words «t was very interesting rest, Putin and Medvedev communicated sincerely, talked, swam».
The new photos that were made by Medvedev himself have appeared at the official site of the Kremlin.
Photo gallery