Beware! Fake!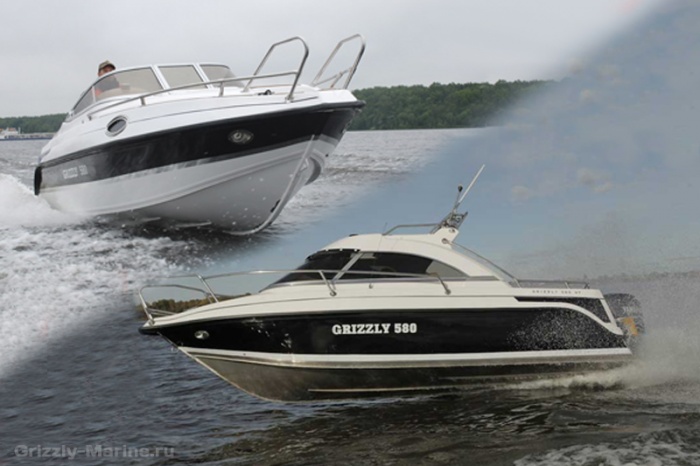 It has happened! Thanks to their quality and safety GRIZZLY 580 НТ and GRIZZLY 580 CRUIZER boats became so popular, that became the matter for fake.
A few years ago the delegation from Samara visited our factory. As a result they bought few boats as if they were going to sell them in their region. Guys blankly copied the common construction and began to produce it in Samara. For selling they used the original name without changes, but they also added to their masterwork different disadvantages that make their product less useful for exploitation and simply insecure.
First of all a boat hull is made with breach of fitting technology and we were surprised to hear the blames in ride characteristics and security of construction. Than we sorted everything out.
Secondly as we suddenly knew not foreign but homemade frame was used, and in model 580 HT it gives a weakness of roof and board attachment – this all can lead to unpleasant surprises.
And the main problem is that these producers sure their customers that they buy original GRIZZLY, but these boats have nothing common with our boats except of their design.
As they work comparatively not long, there is not a huge of reclamations, but some people have bought their boats and have come to us with them, because their "producers" do not want to take responsibility for them.
Beware of fakes! GRIZZLY company does not have any responsibility of strange product, even if it has common design and name. GRIZZLY boats are produced in Saint Petersburg only, not any licenses and rights for producing and maintenance are given to anybody and we are not going to do that.